OzSpy takes real climate action with Greenfleet
At OzSpy, we take environmental responsibility seriously.
This is why we've partnered with Greenfleet, a leading environmental non-profit organisation and Australia's most trusted source of biodiverse carbon offsets to take practical climate action.
"At Greenfleet, we are restoring native forests and growing climate hope thanks to the contributions of our amazing supporters, just like OzSpy," said Wayne Wescott, CEO of Greenfleet.
"Year after year, individuals and organisations help Greenfleet plant more biodiverse native forests to capture carbon emissions and it's their continuous support which makes a tangible and positive difference to the environment," added Mr Wescott.
Every year, OzSpy offsets the carbon emissions of its company fleet by planting native forests around Australia with Greenfleet.
"By partnering with Greenfleet, we are confident that our climate action provides genuine and lasting environmental benefits," said Craig Mitchell of OzSpy.
"We are proud of the impact we're making. By offsetting our emissions with Greenfleet, we are taking practical action against climate change and helping to restore Australia's forests, recreate crucial habitat for native wildlife and transform degraded land back to its natural state."
You too can take real climate action, visit www.greenfleet.org.au to get started.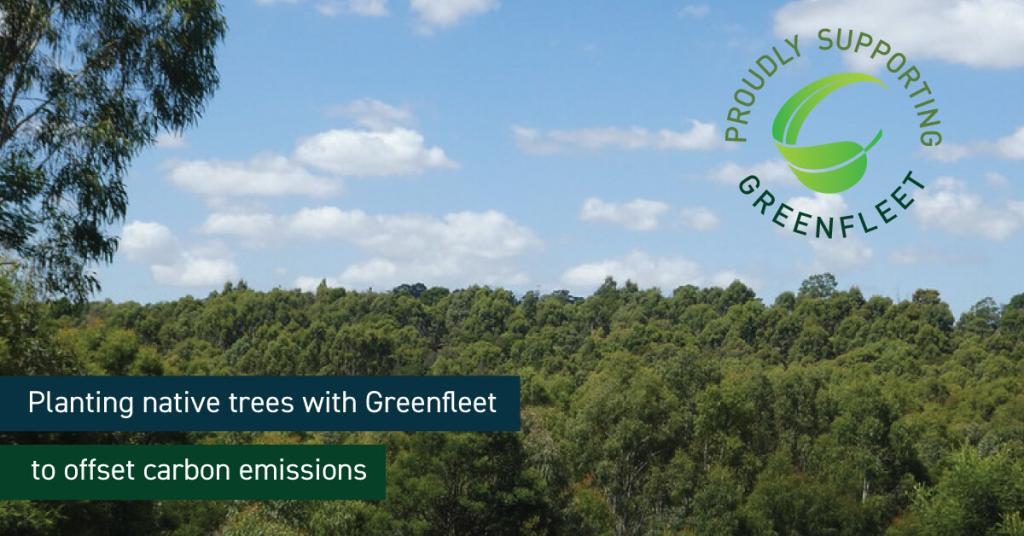 Our Journey
OzSpy has been working very hard to become a Carbon Neutral Security System supplier.
We are super proud to announce that we are now Carbon Neutral.
How we prepared to become a Carbon Neutral Supplier

Changed our supply chain to ensure we are not supporting carbon hungry suppliers
Relocated to a more modern warehouse where we could make the changes needed
Changed all warehouse lights to LED ultra efficient bay lighting
Insulated sales floor
Replaced all computers and screens with high efficiency models
Replaced air conditioning with efficient models
Installed 50 x 275W rooftop solar panels (13.75kW) achieving 120% of our power requirements
Replaced all of our vehicles and vans that were deemed non efficient
Reduced our paper usage by 80%
We had some more Carbon to Offset
We teamed up with greenfleet, to offset our remaining carbon. Greenfleet helped us planting native trees and other environmental projects in Australia.
We have now achieved our long term goal of becoming a Carbon Neutral Security System provider.