a local brand that is 100% Australian born and bred.
OzSpy Spy Shop | Security Solutions
OzSpy has been trading since 1998 and stand proud as one of the countries oldest security firms. We started installing CCTV when cameras were black and white and the recorders were VCRs. We have imported our own brand of cameras since conception. We stand proud with a quality branded range that equals and in some areas surpasses the big brands available.
Our other arm is our SPY SHOP, which is Australia's original and trading for decades (since 1998) bringing the US and UK concept to Australia.
Whilst there are many copy cat spy shops in Australia, there will always only be the original and the best. We got there by ensuring our customers come first, and our quality control is second to none. At OzSpy Spy Shop, we only sell quality Spy Gear that we have tested and are happy to put out name to. If you are looking for a genuine quality covert camera or other surveillance device, you are in the right place.
OzSpy was founded in Tingalpa, Brisbane in 1998, in 2003 OzSpy opened its first franchise on Queensland's Sunshine Coast. Since then we have expanded to locations throughout Australia and for a while in NZ. We stand today as Australia's original and largest electronic security and surveillance equipment chain.
See a snippet from our history book below.
Such a long time ago
Our journey began in 1997
Late 1997 three friends having a few wines decided that it would be a great idea to create Australia's first spy shop. It would be based on and inspired by the US and UK models. Before OzSpy, the public could not buy surveillance equipment from an Australian shop.
We then set about researching and found there were no competitors, just one website in SA that didn't seem to sell to the public. So we decided to go ahead and start something new. And that is exactly what we did. Our first store was opened in Tingalpa Brisbane in 1998 and looked a little bit like a fish and chip shop. OzSpy didn't even have a logo for years, so it was a very different business then.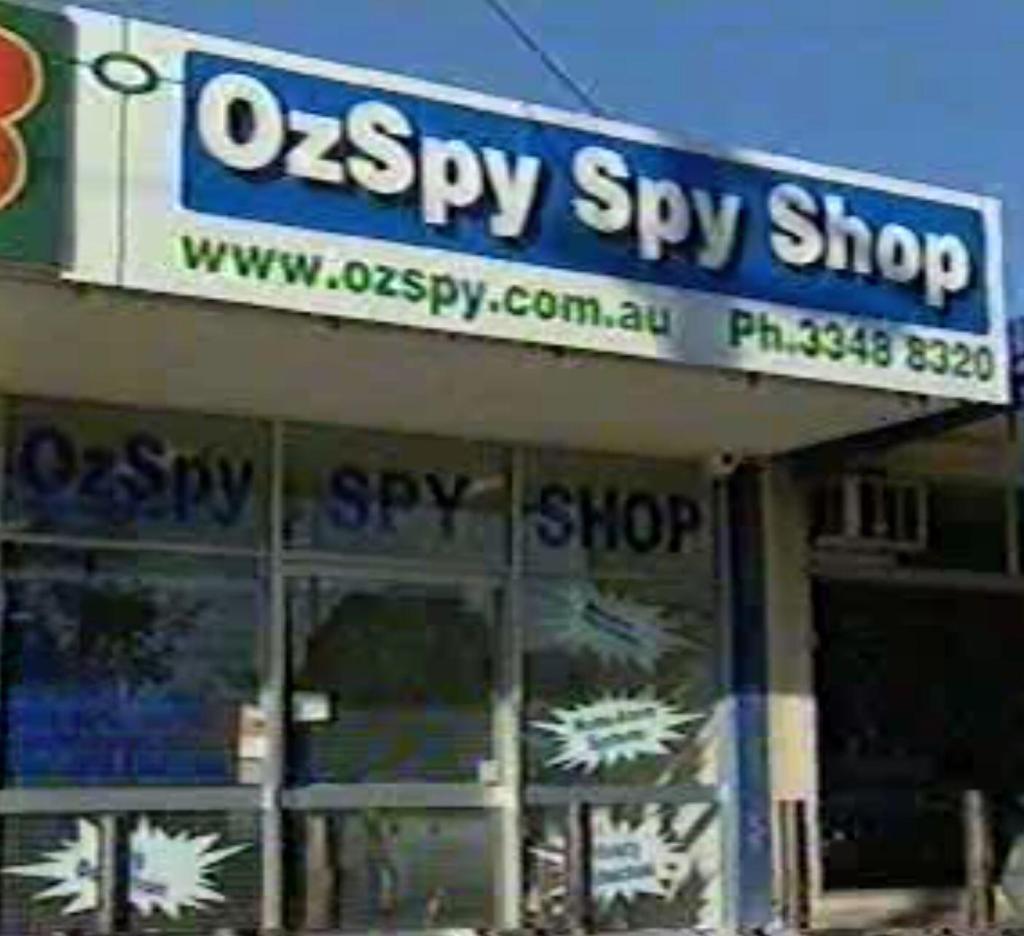 OzSpy broke all the rules
Before OzSpy, there was no bricks and mortar stores that sold DIY Home security or any form of spy gear. Nobody could even tell us if it was legal to sell to the general public, and home security systems were rare too. We saw this as a great opportunity and made the decision to import CCTV and build our own spy cameras. Most were built in house as mass produced spy cameras did not exist then. We often laugh about the time we were hiding a camera in a Nokia Brick. Upon the first test, it burst into flames and melted over the vice. A lot of the technology back then was developed in-house.
Being the only supplier of spy cameras, people flew in from all over Oz. We often had cues into the store. However it was soon obvious that some people didn't like what we represented. We had death threats, bomb threats and regular abuse. Some people actually travelled to the store to tell us off for ruining society.
Within 5 years of opening, we sold our first franchise in the Sunshine Coast and the franchise journey had begun.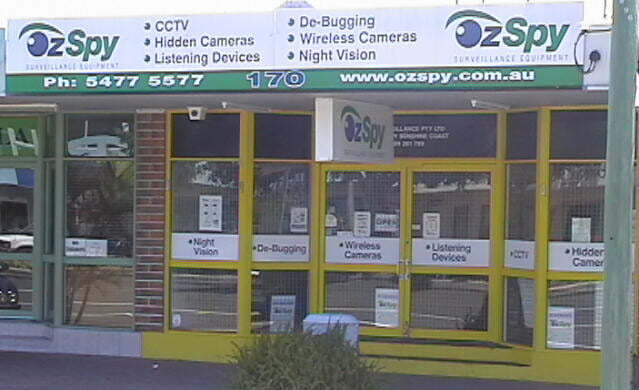 We are Australia's favourite Spy Shop
Since then, it has been quite a journey. OzSpy has faced the GFC, COVID, changes in legislation and overseas supply channels. We have also seen massive changes in CCTV technology, supply chains and regulation. We are still here helping our clients with electronic security and surveillance equipment.
With sales to over 100,000 clients we are a favourite name for spy gear, home security and electronic security installations.
We have franchisees across QLD and Melbourne with a focus on growth post COVID.
Check out www.ozspyfranchising.com.au if you would like to join us.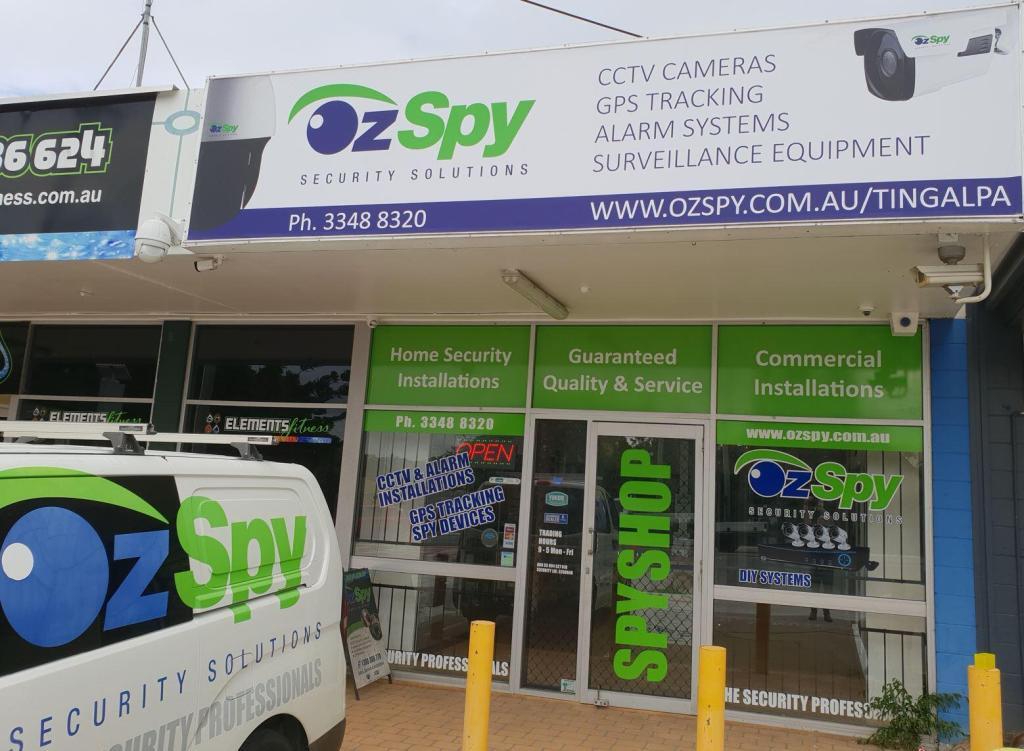 Testimonials
Just had a four camera security system installed by OzSpy. Brett was really efficient to deal with and the installer, Stephen, did a great job and was very particular to ensure all was right. I was very happy with the service and the price and would happily recommend this company to anyone looking for this type of security.

John
OzSpy Client
Thanks oz spy, the cameras are great and I feel heaps safer. I want to especially thank Craig for the time spent on the phone with me reassuring me it was the right choice. I am so happy with the cameras on my phone, it is comforting to be able to see what is happening now, day or night

Ruth
OzSpy Client
In the press

Clients we have assisted