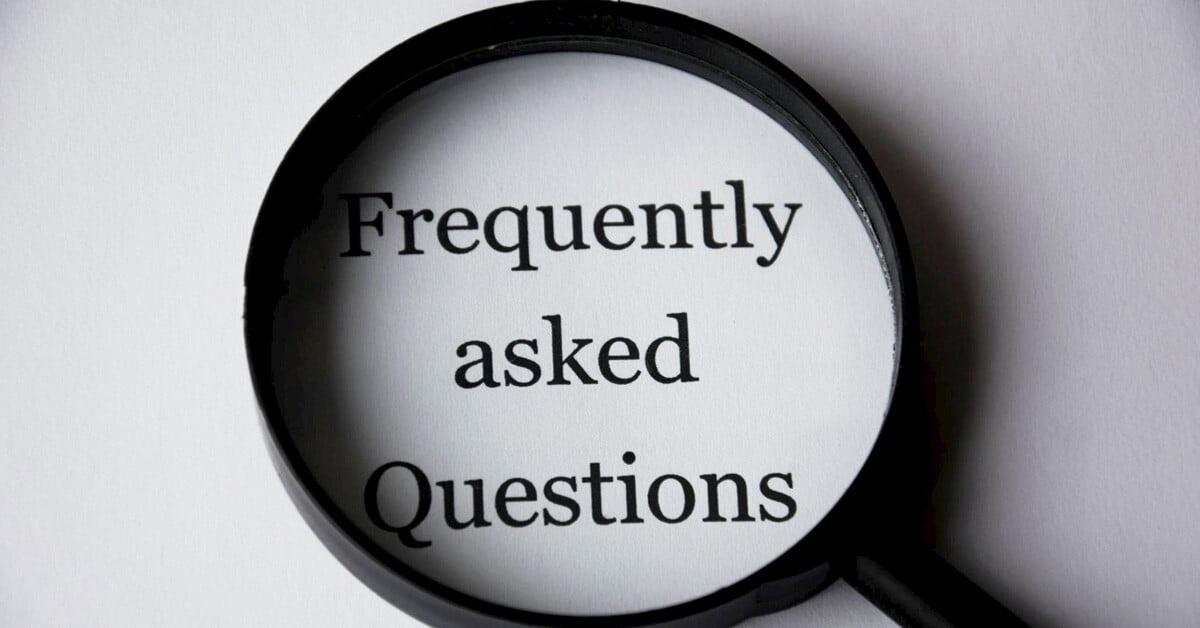 When purchasing a CCTV security camera system there are many terms used in the industry that mean little to anyone else, and sometimes an unscrupulous salesperson will use this against you and try and baffle you with the jargon.
We hope you find our CCTV FAQs helpful in the daunting task of understanding the technology so you can make the right choice for your situation.
What is HD and all the terms like 1080P 720P, CIF, D1, 960H, 1MP, 2MP, 3MP, 4MP, 5MP, 6MP, etc.
All these terms refer to camera resolution or recorder resolution (but mostly cameras) which is the absolute key to selecting a great CCTV system that will meet your needs.
CIF is 360 x 240. (86,400 total pixels)
D1 is 720 x 480. (345,600 total pixels)
960H is 960 x 480. (460,800 total pixels)
The above three in our humble opinion are totally unusable for evidence and considered junk now. This quality system is a common one sold in department stores and auction sites. We often go to sites and rip them down and bin them as there has been an event and police would not accept the footage. If you look at the total pixels which is what the image is built on a CIF system has 86k verses the most common HD (1080P) which has 2m which is 24 times clearer.
The below are HD camera resolutions, the easiest way to tell is look for the MP (mega pixel) rating like 1MP, 2MP, 3MP, etc., or the P at the end of the number like 720p, 1080p etc. If you are thinking about a security camera system, we strongly advise that you stick with HD, otherwise you are throwing your money away.
1MP 720p is 1280 x 720. (921,600 total pixels) – ok for small areas but not ideal when evidence is required
2MP 1080p is 1920×1080. (2,073,600 total pixels) – Great for small areas and ok for larger like a small yard
3MP is 2048 x 1536. (3,145,728 total pixels) – Great for small areas and ok for larger like a small yard
4MP is 2592*1520. (3,939,840 total pixes) – Great for small areas and ok for larger like a small yard
5MP is 2560 x 1920. (4,915,200 total pixels) – Great for small areas and good for large areas
6MP is 3072*2048. (6,291,456 total pixels) – Great for small areas and good for large areas
8MP is 4K UHD 3840×2160. (8,294,400 total pixels) – Great for small and larger areas
12MP is 4K 4000*3000. (12,000,000 total pixels) – Great for small and large areas
33MP 8K UHD 7680×4320. (33,177,600 total pixels) – Not commonly used for security
What do all the acronyms describing cameras mean like AHD, TVI, CVI, HD-SDI, IP and CVBS?
There are several different processor manufacturers globally and each have their own processors which are very similar and pretty much make AHD, TVI and CVI the same or at least indistinguishable from each other unless side by side.
Basically they are:
AHD, TVI & CVI = These are the preferred technologies for 8MP and under and the most commonly used in homes and businesses for 1MP, 2MP, 3MP, 4MP as they deliver great quality, there is no latency (delay), they are perfect for replacing an old analogue (CVBS) system using existing cable and compared to IP they are very cost effective. At OzSpy we use all three of these technologies often depending on the specific requirement of the client.
IP = Internet Protocol and in most cases strictly adheres to this. IP mostly uses Cat5/5e/6 cable and although can really deliver some great resolutions, there are issues with dropping frames segments (you lose parts of the stream) and latency of around 10-15 seconds meaning if you are watching something on the screen it probably happened 15 seconds ago. At OzSpy we use IP mainly for businesses and industrial sites and for the connoisseur wanting very high resolutions. Fault finding can be harder with IP.
CVBS = Standard old analogue systems which are nowadays not seen as evidence level and the footage is often (or mostly) rejected by the police. We do not supply or install CVBS cameras due to them no longer being recognised as evidence level recording. If you are wondering if a system is CVBS then look for terms like: D1, 960h, CIF, etc. Make sure the cameras and recorder are 1280 x 720 or over, anything less will not provide the evidence you need when something goes wrong, and even today's high standards, you may be better to stick with a 2MP (1080p) system to be sure.
HD-SDI = This was a great interim technology a few years ago and was originally developed for TV broadcasting. This tech delivers great quality, however it is expensive, difficult to find replacement parts for some systems and very finicky in regards to the cable type used making it not that good for retro fitting to HD. We no longer supply or install this tech unless it is finding a rare replacement part for a client.
What is a DVR/NVR and what is the difference?
DVR stands for Digital Video Recorder and NVR stands for Network Video Recorder. Basically they are the recording unit in a CCTV system, DVR for coax based systems and NVR for IP (network) based systems.
Most people will tell you the quality of the picture is dictated by the cameras which is true to an extent, however it doesn't matter how good the cameras are if the recording unit is poor quality.
Arguably this is the critical component as the recorder has most of the features like remote view, motion detection, alerts etc. At OzSpy we only sell and install systems that have the latest features whilst maintaining reliability and picture quality. You should also note that a cheap DVR/NVR may not only be unreliable and poor quality recording, it may also be so complicated you will need an expert to assist in general use.
How many days recording can a DVR/NVR store?
The length of archive depends on number of cameras, frames per second (FPS) and amount of available hard disk space (HDD). The other setting that can effect this is motion detection, however some DVRs will still record constantly whilst there is no motion at a reduced rate.
For a typical four camera 1080P 2MP system recording 24/7 @ 12 fps you will get approx. 1 week storage from a 1TB HDD. See frame rates below to see how to increase this.
What frame rate is needed?
FPS (frames per second) is pretty much how it sounds as it describes how many photos are taken per second by the security camera to make the video. When you watch TV it is 25 fps however the human eye has difficulty discerning the difference between 12 and 25 and to be honest if you are recording even at six frames per second then each second you will get six photos so it really doesn't make much difference. Not much can happen between the frames unless it is a road with fast moving vehicles, then a higher frame rate is recommended.
Remember the HDD storage time will double each time you halve the fps, for example as above the 1080P camera on a 1TB HDD will last a week @ 12fps, whereas @ 6 fps the same system will hold two weeks recording.
What is motion detection and how does it work?
The easiest way to explain motion detection is that the DVR/NVR will compare each frame (photo) and look for any difference. The difference is then calculated as a percentage and compared to your sensitivity setting. If something doesn't match it marks the recording as motion.
Most DVRs and NVRs give you the option to record motion and/or record full time, as well as features like email notification etc.
Can I view live and recorded video remotely?
Yes, you can view live and recorded video from anywhere through the Internet. All OzSpy branded DVRs have a wizard that will set your system and your mobile device for remote view in a matter of minutes.
What kind of broadband do I need for remote view?
This is a complex question as a typical connection between your phone and the recorder may include several servers and satellites as well, and if any of these are slow, you will be affected. If you are running a cheap system with low resolution, an old adsl account will suffice, but if you are running 8mp or similar, any disruption will cause connection issues and patchy playback. For over 3mp you need NBN or above to get a quality playback and live view and if there are any bottlenecks you may have connection issues.
Can several users view one site at once?
Most systems allow multiple users to view the same site simultaneously. However, as more people look at the same cameras/DVR at the same time, the bandwidth will be shared between them.
You can also set different users for different access to ensure that the users who you do not want to be able to delete footage cannot.
Can I watch several sites on one screen?
Yes as long as each DVR is the same brand you can ask your supplier for the CMS software which will allow you to watch up to 128 cameras on the screen with unlimited locations, however this takes a super fast internet connection due to the massive amounts of data.
Will it work on my Mac and Win10 machine as well as Android and iPhone?
Yes all our OzSpy branded DVRs are cross platform and will work on all devices, however generally Macs are more difficult to get working than Win10 so we do not offer tech support for Mac computers.
Can I record audio?
Yes, if the Security DVR system comes with an audio option you can record audio. Most cameras do not come with built in audio as it effects the weather proof capabilities, so you may need a separate audio module or a camera with a built in mic which we have available on request.
How many cameras do I need?
Generally most small business and homes have between four and eight cameras. We recommend you invest in an eight channel recorder even if you get four cameras as most people decide later on that they need an extra camera or two. If you buy an eight channel at the start you can add extra cameras for the cost of the camera and cable only.
What style of camera should I go with?
Basically, despite hundreds of shapes and sizes it boils down to a dome shape or a bullet shape when considering an average system.
Bullet cameras are better at handling adverse weather conditions and have more flexibility in relation to aiming them. They are however more vulnerable to tampering and theft so make sure they are high enough not to be pulled down by a rope or by hand.
Dome cameras are better at anti tampering, however they are best used under an eave (soffit) to avoid direct exposure to the elements.
As far as image quality goes there is no difference as they are just housings and have the same camera inside.
If night vision is important, we recommend a SONY Starvis security camera which will deliver significantly better night vision.
What is Lux?
Illumination is measured in units called Lux. The easiest way to understand when looking at a CCTV camera is the 0.1 Lux is similar to the light when there is a full moon and no clouds.
Virtually all cameras have IR which enables them to see in pitch darkness which makes the Lux rating less important unless it is for a very specific task.
Can I zoom in with a camera?
Yes, but you need a special camera called a Pan-Tilt-Zoom or PTZ camera or a motorised lens camera.
PTZ cameras can pan left and right, tilt up and down and zoom whilst motorised cameras cannot change direction but can zoom in and out which can be very handy in certain situations.
If you are using 5mp or above cameras or above you can also digital zoom in on the image after recording, however the lower the resolution the less effective this is.
We hope that this has helped you in your quest to select the right system for your needs. Please give us a call if you require further information as we are happy to help.