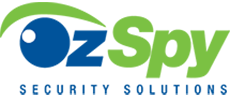 Security Cameras CCTV – Alarm Systems – Access Control
Gold Coast North
Commercial Security Systems & Home Security Systems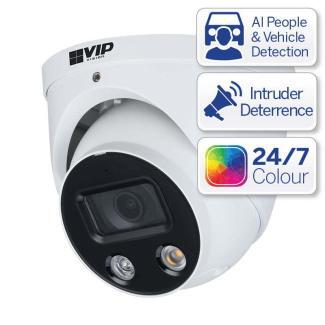 Security Cameras
With the ever present crime in Gold Coast North and Brisbane and vast improvements with security camera technology it makes good sense to have a security system installed.
Whether you are on a budget and after a after a single security camera for the front of your home, a full system or a commercial CCTV system, OzSpy has you covered.
Security camera systems are more than just a security device, you can keep an eye on your home, expected deliveries and even your beloved pets.
OzSpy offers a full range of Hikvision, Dahua, Samsung, and Bosch security cameras ideal for any home of business CCTV security system.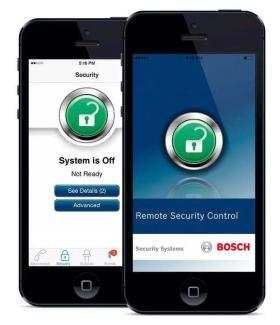 Alarm Systems
In the past alarm systems were simply to make noise and alert your neighbours, however new technology alarms can now notify you via an app and tell you where the intruder is.
Alarms also have other great features like indoor screamers that are so loud it is impossible to remain indoors, perimeter beams, and advanced area zones.
An alarm system is a great partner for security cameras as the cameras handle outside, but if someone enters your home, the alarm will alert you.
We specialise in home and business Bosch and Paradox alarm installations that are both well known as the most reliable alarms available.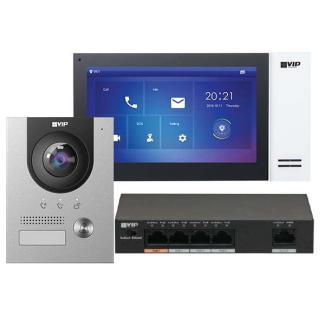 Intercoms
Door bells, intercoms and access control are becoming more popular in Gold Coast North and East Brisbane, and with the ability to unlock your gates remotely it is little wonder.
Many people choose cheap battery operated doorbells due to budget constraints, but if your budget allows, a wired system is a far superior option.
Doorbells give you the security of answering people at your front door while you are away, so would be criminals can't tell if you are not home or not.
You can also open the gate for deliveries protecting your new purchase. Ask about our intercoms, alarms and cameras on the one app.
Gold Coast North Crime
Security systems are becoming more and more important in North Gold Coast.
Did you know that there were over 45700 crimes committed in the 2021-2022 year in the Gold Coast Police Catchment, and 25471 were committed in the North Gold Coast area. That's almost 900 crimes per week across the Coast and 490 per week in Northern Gold Coast.
This is why Security systems have become a standard accessory for homes and businesses in Gold Coast North and across the Gold Coast. And with the right combination of security cameras, an alarm system and intercom, you can take back control of your security and feel safe again.
If you are considering a security system, talk to us, we have been helping Gold Coast North residents improve their security since 1998. In fact, our group has helped well over 60,000 homes and businesses with security systems. So we will be here when you need us, we are Brisbane locals.
Your Local Security System & Security Camera Store in Gold Coast North
With Brisbane crime around the 30,000 crimes per year, it's little wonder Gold Coast North businesses and homes need security systems. A quality security system is one of the best crime deterrents for home or business across Brisbane. It is commonly known in the industry that crime doesn't stop with a security system, it moves to a location without one. This means a visible security system will reduce your risk of burglary, theft, robbery, vandalism and personal harm.
OzSpy Security Solutions has been helping Gold Coast North businesses and residents since 1998 and are one of Brisbane's longest running security companies. We are not owned by other companies, or offshore like most of our competitors, OzSpy Security Solutions is 100% owned by a local family and always has been.
We also install all the big brands like Dahua, Hikvision, Bosch etc., and we have our own great value brand that comes with a 3 year warranty.
If you have an old existing system, we specialise in retro fitting/upgrading old systems. This means we can probably keep your cable and upgrade at a fraction of the price. And we offer all of our security systems in DIY format, so rather than a cheap and nasty hardware shop DIY security system, ask us about a commercial grade system.

Just had a four camera security system installed by OzSpy. Brett was really efficient to deal with and the installer, Stephen, did a great job and was very particular to ensure all was right. I was very happy with the service and the price and would happily recommend this company to anyone looking for this type of security. Unlike some other companies I approached.
John M
The boys have just been so wonderful to deal with. Alarm was set up at our holiday home of which a lot had to be done without us present. Nothing was an issue. All works completed to a high standard. Price was very reasonable. Highly recommend OzSpy
Monique A
Contact OzSpy Gold Coast North
Gold Coast North Home Security Cameras – Alarms & Intercoms
Home alarm systems are a great asset to reduce crime and the risk of burglary. But without cameras, all you are going to do is have to pay the security company fees to go check each time it triggers and you are not home. After all it's how they make money.
At OzSpy we sell self monitored alarms, saving you over $500 per year plus call outs at about $200 per go. We recommend you consider a camera system so when your alarm goes off, just log into your cameras and see what's happening. Otherwise you may be paying a $200 call out fee for a Gecko.
We also supply and install intercoms which are a great addition, but remember the image from an intercom won't be considered evidence grade. This means it will help police, but they may not be able to use it in court.
Gold Coast North Business and Commercial CCTV and Intrusion Systems
Whether you own a small bakery, or a large factory, we can help. Did you know OzSpy has worked with some of Australia's largest companies, local councils and police divisions? That is because we have always had the client in mind. We won't offer you a cookie cutter solution, we will spend the time and make it right, without the ridiculous prices other charge.
So if you have a large warehouse, a small shop, a factory, or even a home business, we will have a security system to meet your needs. We can assist with CCTV Security cameras, access control system, perimeter protection system, intrusion systems and advanced intercom systems.
And with 25 years in the game, we know what works what is reliable, and what doesn't.
Below are just some of the brands we have assisted.